START LEARNING
Introduction of the Storybook platform
Introduction to Storybook applications
BRAND MANAGEMENT AND DIGITAL MARKETING
WEB APPLICATION (Chrome, Safari, Firefox)
MOBILE APPLICATION Storybook-MINI
SALES MANAGEMENT AND CUSTOMER NETWORK
DATA INTERFACE (CSV as alternative)
EMPLOYER BRAND AND PERSONNEL MANAGEMENT
CAREER SHEET (Employer's brand)
DIGITAL MARKETING OF JOB ADVERTISING
CREDIT AND CASH FLOW MANAGEMENT
COMPANIES AND PERSONS REPORTS
CREDIT AND FINANCIAL BACKGROUND ON THE WEB (CRM, ERP)
BRAND MANAGEMENT AND DIGITAL MARKETING
A modern brand and marketing are equally important in achieving the goal of increasing turnover, ie in contacting the customer and influencing his/her purchase decision.
Through branding, the customer's impression of the company and the general understanding of the offers is formed. Marketing helps to communicate products and services appropriately, and advertising makes offers.
The brand creates a strong foundation for a visual identity and formulates a set of marketing messages to use in sales, communication and elsewhere, saving both time and money.
Brand marketing conveys the company's values and messages, which work in accordance with the marketing strategy and are designed to be pleasantly personal and attractive, and visible everywhere on the web where the consumer moves - permanently 365 days a year.
The company's credibility is primarily shaped by its high financial, credit and reputation scores, which are a promise to the consumer: "I can be trusted" and it is trust that makes consumers always committed customers and supporters.
As 87% of consumers do not make an online purchase decision without being convinced of the company's credibility, it is important to focus the marketing of products / services exactly where the consumer is looking for information or looking at competitors' offers. Approximately 650,000 users visit Inforegister.ee and Storybook.ee every month, making a total of ca 10 million queries.
"Company's credibility and financial capabilities are as important to success as brand management and digital marketing!"
---
We create a really strong bond between the brand and the consumer by:
designing a personal branded media page for your company and enrich it with background information (with the help of artificial intelligence);
promoting your branded media articles, products, videos, etc. anywhere on the web (including mobile) and search engines constantly 365 days a year.
advertising your products / services and redirect links back to your website.
disclosing your reliable ratings and financial capacity
giving you an extra boost in sales success as a bonus.
"Where brand management and digital marketing end, there starts additional growth potential to expand the customer network and promote sales!"
---
PERSONAL MEDIA PAGE
Watch the video
A personal media page provides clarity and insight into who you are, what you do, who your audience is and what the message is. Adds a visual identity you can connect to and be proud of. Complements the view with a reputable message that clearly reaches the customer.
The personal media page is created partly by artificial intelligence and is updated according to how news, products, brand colors, job offers, campaigns, etc. are updated or supplemented on the company's website.
You can also manually add / edit / delete the content on media page. Adding news, offers, pictures, etc. is a breeze, taking less than 15 seconds and giving you a big competitive edge:
---
Products / services / campaigns / blog / videos / procurement
Watch the video
When joining Brand Management, your media page is automatically synced with your company's branded colors, images, (blog) news, videos, products / services, and after syncing, you can manually edit, add, or delete the content on your media page.
Automatically updated:
News (blog, content marketing articles)
Video Clips (Youtube, Vimeo)
Job offers (Unemployment Insurance Fund, CV-Keskus, CV-online)
Procurement (public procurement)
Company's personal media profile reflects a strong brand image of who you are and more - the information is enriched with trust ratings and many different links, all of which lead back to your own website.
Brand image and visual identity
When on a company profile, the user will be the first to notice the colors, logo, and large overlay of your company brand. If you want, replace Storybook's default colors, image, and icon with your company's branded colors, image, and logo:
Large company header image, logo, news images and color coding (light and dark)
Person's large header image, avatar image and color codes (light and dark)
Slogan and introduction
The slogan and description on the header image of the company and / or person easily reaches the search engines and is already displayed in the first view of the search results. If desired, replace Storybook's default slogan and description with your company's slogan / introduction:
Company (and / or individual) title - short slogan (up to 250 characters)
Longer description of the company's products / services (and / or person), (up to 520 characters)
Products / Services
The company's products and services are presented on the media page as slides illustrated with pictures. The main products / services or their category (ies) are highlighted and shown larger. All links will take you to the exact locations of your products / services on your own website:
The slides of a company's (and/or person) products / services are created by artificial intelligence
The possibility to manually create a product / service module will open in September 2022
---
Meaningful opinion stories can be published about any company or public person. The story immediately appears on the company / person's profile. All stories can be edited or deleted.
Publishing an article
Articles can be published in Estonian and English. High-quality images to illustrate articles can be selected by keyword from an image bank (3.5 million images).
Sharing landing page
If you have a landing page (campaign, bid, video ms) that you'd like to share with others, you can do so in seconds. Add an additional description if desired.
Automatic news
If you have a blog / news on your website, it will automatically reach your company's media page, where users will be taken back to your website's news if they click on it.
A profile with perfect data and relevant keywords increases the chances that people will find you and your services through search engines:
General contacts
Field Keywords (SEO)
Websites and social media
Reviews and ratings
Employee contacts, branches
Estimated financial figures
---
All news, content marketing articles, opinion stories, etc. that are visible on the company profile in Storybook (either manually added or automatically updated) will appear in Storybook news feeds,Inforegister and anywhere on the Web (Storybook WEB)
Company profile
When you publish a blog / news on your website, it will automatically reach your company's media page in the Storybook and Inforegister - the most prominent place (newer always above).

Talk to your profile visitor with the latest announcements. It will take no more than 15 seconds to publish your article.
Field news feed
Company news will also be expanded on company profiles in the same field (emtak, keyword) in the field news feed (newer news always above)

Be automatically there where your User is watching your competitors with your news buttons! Keep your news up to date so you get a better sight.
Storybook WEB
All news buttons will also be shown to visitors to your website. What's more, if your business name appears in the content of any website or web software, your company's brand, news, reputable ratings, etc. will be displayed.

See what your visitor to your homepage sees on your website:

Storybook WEB.
The Storybook Media page Plug-in is a software module that allows you to display real-time news and images published in Storybook on your website.

When you post a new story on Storybook, it's instantly visible on your website. Copy the code here: media page plug-in.
---
Search Engine SEO, Schema and Backlinks
Optimized SEO for media pages increases the visibility of the company and supports the growth of brand awareness.
For search engines, all data is structured (schema data). Company-wide information is organized and labeled so that search engine machines can better understand and show people the information they're looking for.
Backlinks of articles and products / services, etc. to the company's website increase the authority of the website and also improve its position in search engine results.
An attractive media page enriched with credibility ratings helps to increase visibility. Structured data and backlinks to the website bring customers to purchase.
Atractive media page
Take control of your media page so that every visitor who comes to see your credibility background will recognize you and be pleasantly surprised. Talk to them about your news, etc. to build a trusting relationship with them.
Brand colors (dark / light)
Brand images
Rich media page
Published reliable ratings
Disclose trust ratings and financial performance so that consumers know you're all right and can be trusted today and in the future.
Reputation score
Credit score
Raitings
Financial capability
Structured data (Schema)
All company data is structured - this means that all the information about your company is described in detail to the search engines: events, products, ratings, etc., which makes your company's media page immediately understandable to search engines. Through search engines (both web and mobile), visitors come to your media page with your brand, products, news, and more.
Company (Local business)
Brand (Logo)
Raitings (Aggregate Rating)
Articles and Blog (Article)
Products, services (Product)
Videos (Videos carousel)
Job offers (Job posting)
Backlinks to homepage
There are a lot of backlinks to your website all over the media page. Since the media page is also displayed in industry news feeds, Google and other search engines and in Storybook WEB, then there are many sources from where the visitor (consumer) gets to your website.
Backlinks occur:
Products / Services
News and campaign pages
Purchases
Sales offers
Job offers
Social media and videos
---
RELIABILITY RATINGS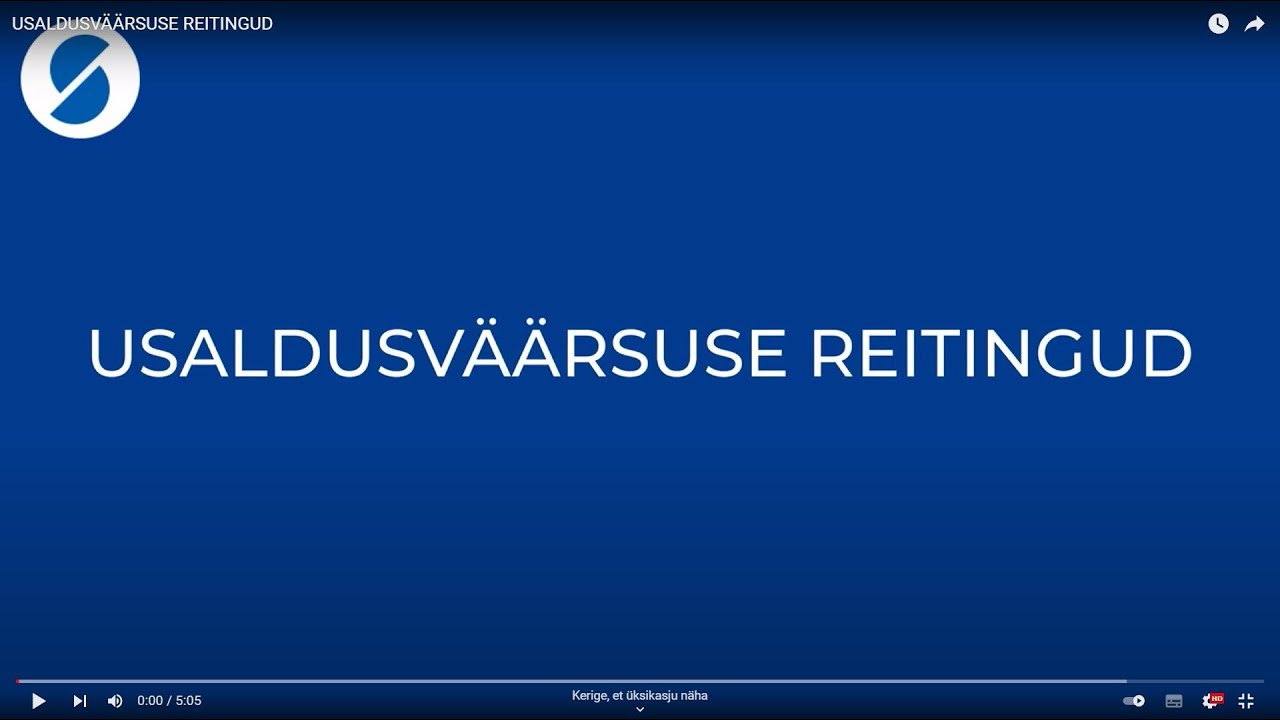 Watch the video
Positive reliability ratings give companies and board members a strong competitive advantage, as 87% of consumers do not make an online purchase decision without being convinced of the company's reliability. Moreover, the consumer prefers a company with a long-term trustworthy background to a trustworthy company in the short term, which is why it is very important to disclose your trustworthiness ratings.
If you wish, get acquainted with the statistics of the business environment and the reasons why it is important to be visible with positive public ratings HERE.
---
Increasing competitive advantage
The company gains a competitive advantage immediately from the moment positive ratings are opened to the consumer. High financial, credit ratings and reputation scores are a promise to the consumer: "I can be trusted" and it is trust that makes consumers always committed customers and supporters.

NB! To disclose the raitings create free account or log in to Storybook with ID- software.
Companies credit scores
The research-based credit score of the company consolidates the background information into one number and assesses the company's solvency and the probability of receiving money with an accuracy of 99.5% over the next 12 months. The company's credit score is visualized in an interactive graph that shows the status of the score and how it has changed since the company was founded until the next 12-month forecast.

NB! If you want, you can add this real-time credit score plugin to your homepage.
Board member credit scores
The credit score of a member of the Management Board shows the arithmetic average of all related companies of the member of the Board - based on real-time credit scores of companies with valid links and credit scores of companies with invalid links at the time the member left the company (no more than 5 years ago).

NB! Show everyone publicly that you are an entrepreneur who is ethical, honest and trustworthy.
---
Increasing visibility with open background
When a consumer has a choice between an open profile of a trusted company, or a closed profile and a hidden info, they usually almost always favor the first one.
An open profile with positive ratings is also highly rated by internet search engines. Search results on the Internet will rapidly improve- by different keywords, products, services, news, images, etc.
In addition to the Storybook and Inforegister websites, visibility will also be expanded in the WEB browser extension and the MINI mobile app.
displays background information about the trustworthiness of the owner of the website anywhere on the web in the web browser bar. In addition, it identifies the names of companies and their board members in the content of a website or web software, with background information windows that open with just a single click or hovering mouse cursor.
shows the caller's trustworthiness ratings and financial capacity already when you receive a call. With open positive ratings, you multiply your business opportunities with potential partners - both by calling and writing (chat).
are web portals that are visited by a total of about 650,000 users in one month and through which the credit and financial capacity of companies and entrepreneurs is assessed, job vacancies are found, contacts are made, etc. With an open profile and reports, you're instantly more reliable and discoverable, increasing the number of potential customers.
NB! Trusted companies with an open profile also get significant benefits in finding cooperation requests and receiving purchase orders.
---
WEB APPLICATION (Chrome, Safari, Firefox)
Watch the video
Using the Storybook WEB´ plugin can save you time and money, because already on the website you can find out who owns the company and whether it is trustworthy or not.
It is also possible to check the financial capacity of the company and the amount of free credit within which it is recommended to enter into a financial transaction.
The Storybook WEB plugin can be downloaded without obligation (no registration required) and adding is a breeze, taking less than 15 seconds.
NB! Storybook WEB also works on iPads and iPhones when using the Safari web browser.
---
Websites and CRM, ERP software
The Storybook WEB shows background information about the trustworthiness of the owner of thE website anywhere on the web in the web browser bar. In addition, it identifies the names of companies and their representatives in the content of a website or web software (CRM, ERP), with tags that open background information with just one click or mouse hovering.
Storybook WEB is very versatile and it doesn't matter if you are an individual or an entrepreneur - cleverly aggregated information and analytics are always with you! When navigating websites or using online software, important information about the e-shop owner, employer, business or transaction partner, competitor, investor, company representatives and their employees is just a click away.
E-store reliability evaluation
When purchasing goods from e-sore with a high business risk class company, there is a higher probability that the ordered goods will not be received or the e-shop will be delayed in completing the delivery. It is definitely important to read the comments added by other e-store users and leave your rating there if you wish.
Reliability and financial capacity of a business partner
By looking at the goods and services on the website, you can also assess the company's business risks. If the credit score forecast is risky or the company does not have free credit, it is easy to find other companies that are reliable and offer similar products / services.
Assessing the credibility of the employer
By looking at the employer's website, you can also see his or her active job advertisements, assess the company's ability to pay wages and, if desired, contact a member of the company's management board or human resources manager through a chat window.
Reliability and financial capacity of the deciders
In companies, decisions and transactions are made by their representatives in the roles of board members, which is why it is important to see the behavior patterns of managers, which are presented as an overview: business risks, forecast turnover and free credit of all companies they manage.
Credit assessment of international companies
From any international website, you can easily place an order for a company's online credit report. In addition- if desired, you can add foreign companies to the monitoring. Credit reports can be selected from 81 countries.
Creating marketing lists
You can also create marketing lists on any website by tagging your web content with keyword (s) and right-clicking to find a sample of all reputable companies offering products and services based on similar keywords.
---
Storybook WEB allows you to on web pages:
- read and / or publish news - rate and comment the website - communicate with managers or their employees in chat - contact people by direct contacts (mobile, email)
Company articles, news, videos: reading and publishing
On the websites you can read company news - articles, news, storytelling stories, videos, company blog, job advertisements, procurements, sales offers, opinion stories, etc. You can also publish or share news and opinion stories on the profile of any company:
- writing a news / opinion story - by sharing the campaign page / video
Company commenting / evaluation
While on the website, the you can also comment and / or rate the company based on three questions on a five-point scale:
- How would you rate this company? - How would you rate their customer service? - Would you recommend the company to a friend?

NB! To use the commentarium, you must log in to Storybook.
Writing to company chat, making video calls
While on the website, you can also communicate with a company, board member or employee by writing in the chat window. When offline, the message also reaches to the business or individual in the Storybook mailbox and email. If you want, you can also have an online video call or video conference with many people at once.
Usage of direct contacts of company employees
When you visit the websites, you can also see all the key people of the company, info comes from public registers, databases and the web:
- names, emails, telephone numbers of representatives (valid board members and other roles) - names, positions, emails, telephones of employees
---
The Storybook WEB can be configured to suit every need and for all possible occasions.
Off / on name finder
- The search engine finds the names of companies and persons with representative roles in the content of the website.
Off / on keyword finder
The search engine finds company keywords (products, services, industries) in the web content and finds companies that are trustworthy and offer similar products / services.
On / Off link finder
The link finder discovers common links between names. It is a tool for detecting money laundering and corruption, the access rights to which must be applied for separately.
Click / No click content window
The window next to the content text opens with a mouse click or by hovering over the small Storybook logo.
Website colors / original background
Each webpage displays either the webpage's own main color information window (dark and light) or the permanent Storybook original color information window (blue and orange).
Short view / full view
The information window displayed in the web browser bar is scrollable on the computer screen in either full-length or half-length.
Whitelist / Blacklist
Web content name searchers can only be turned on for web domains (Whitelist) where you want to see them, such as: - accounting and sales management software - background check (Commercial register, credit information portals, etc.) - Internet banking, social media, etc. Web content name searchers do not apply to web domains that are added to Blacklist.
---
Products / services shown before competitors
Watch the video
If you are a reliable entrepreneur and have subscribed to brand management services, you can be sure that your products and services will be shown everywhere as a priority, such as:
Storybook WEB browser extension
Through the Storybook WEB, the consumer (user) can find similar companies by industry or keyword - be diligent to add keywords to your own products / services at your profile, in order to always be among the first in search results.
Sales and marketing lists
Only reliable and active companies with which there is a potential to start cooperation will be added to the marketing lists - you will appear in many marketing lists of the target group and thus increase your opportunities for cooperation.
Storybook customer network
Through the customer network, companies are brought together (both suppliers and subscribers) - thereby increasing the opportunities for cooperation in the field of interest to them.
Job offers, campaign offers, calls for tenders
All your advertisements and / or offers for sale / purchase, etc., will be shown priority to visitors in the environment.
News and content marketing articles
News, opinion stories, content marketing articles are further expanded into industry news feeds - your article can easily reach thousands of people.
---
MOBILE APPLICATION Storybook-MINI
The mobile app shows You in the beginning ofthe call, who is the person or company who is calling and how reliable and financially capable they are.
A convenient way to choose who you want to talk to and save your valuable time. If you want, you can move on to Storybook reports to see more information.
Be aware of who is calling you
For incoming calls, the app displays the caller's name, occupation, company, industry, location, and trust rating (credit score).
When you receive an incoming call, you can see if you are being called by a risky and penniless company or an annoying telemarketing company - you can safely miss the call and invest your time in more valuable activities. However, if the caller is reliable and efficient, you can already prepare yourself to communicate with a potential new partner.
When receiving a call from the public sector, you can be sure that the application will already show you the name of the caller and his / her position, department, organization and / or agency during the call. Before receiving a call, be aware that you will be called from, for example, the Tax Board, Consumer Protection or any Estonian state agency.
See the visuals HERE.
Find direct contacts from 450,000 businesses
The mobile application makes it easy to find direct contacts between board members or company employees (purchasing managers, accountants, etc.).
It is also possible to find contacts by keywords.
Storybook MINI is in beta. Interested in testing? Ask for a trial version HERE
BRAND MANAGEMENT and DIGITAL MARKETING package
See the discount package for the company -12%
14-day free trial. Full access.
See discount offer for private individuals -50%
14-day free trial. Full access.
Looking